Build a Magento Website: 7-Step Guide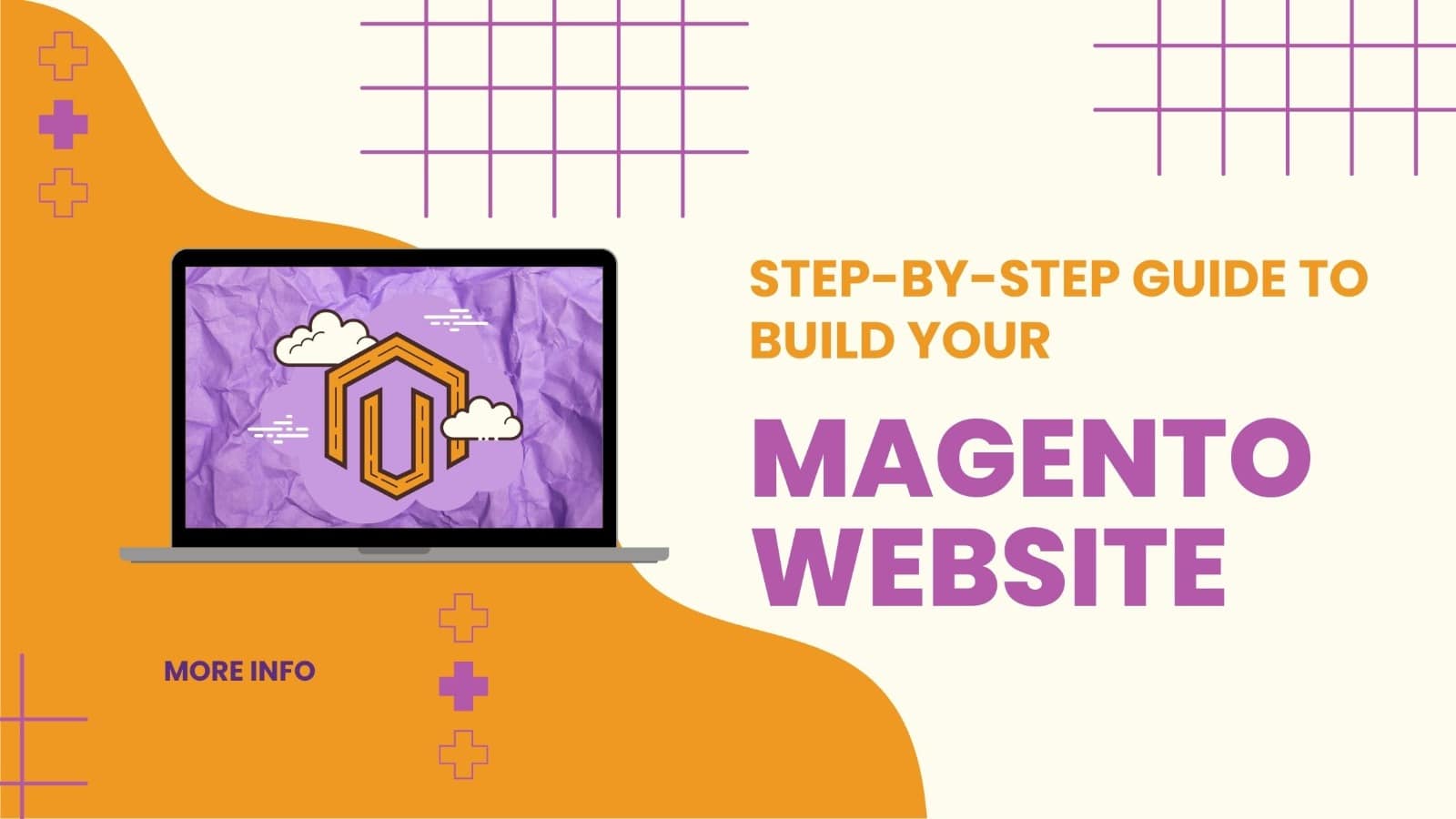 Magento is undeniably one of the most favored and respected eCommerce platforms worldwide. Prominent brands like Nike, Ford, Samsung, and Nestle confidently choose Magento development service in India without hesitation. This preference is well-founded as Magento, being an open-source, highly customizable, natively multilingual, platform, provides them with the flexibility to build powerful online stores that can be fully tailored and managed to their liking.
7 Steps for Building Magento Website
Step 1: Choosing Your Magento Theme
Modern Magento themes offer more than just pre-designed user interfaces. Leading Magento template providers offer high-quality themes that provide exceptional user experiences, enhanced by various niche-specific extensions and user experience enhancements. When selecting an ideal Magento theme for your business e-commerce website development company in India, consider the following key features:
100% responsive design
Cross-browser compatible
Pre-made layouts for Home Page, Gallery, and store pages
Enhanced navigation options (e.g., MegaMenu, Layered Navigation, etc.)
Modern slider and Parallax effects
RTL support (if required)
Blog functionality
It is crucial not to compromise on these features when selecting a Magento theme. Furthermore, an increasing number of Magento themes now incorporate AMP (Accelerated Mobile Pages), a revolutionary technology that ensures rapid loading times on mobile devices. If you encounter a design that includes AMP, it is strongly advised to seize the opportunity, as it can significantly enhance conversions on mobile devices.
Step 2: Prepare for Installation
When purchasing a theme, it is crucial to verify if there are any specific hosting and software requirements associated with it. To ensure the smooth operation of your Magento store, it is important to have a reliable hosting plan that includes the latest version of PHP. To assist you in finding the best hosting solution, an e-commerce website development company in India recommends considering the hosting plans offered by the following top Magento hosting providers known for their excellent services:
Inmotion Hosting
Bluehost
SiteGround
HostGator
A2 Hosting
Other software that may be useful includes:
Adobe Photoshop: This software allows you to work with .psd files, templates, graphics, and images.
Optionally, you can use software like Adobe Dreamweaver, Notepad++, Sublime Text, or similar tools. These applications enable you to set up your website without the need for manual coding.
Step 3: Installing Magento and The Template
To start creating your e-store, visit Magento Tech Resources and register to download your preferred version of the Magento engine. Once downloaded, upload the engine's files to your server and create a database. Next, enter your future website address in the browser's address bar, and you will be directed to the Magento Installation Assistant, where you can proceed with the installation process.
This will guide the main installation steps:
Server readiness check.
Add a database.
Web configuration.
Customize your store.
Create an admin account.
Install Magento
To proceed, you will need to install the template. The installation process may vary depending on the theme you have chosen. Please refer to your theme's documentation for detailed instructions on how to install the theme.
Step 4: Configure Your Store
To customize the look of your store, navigate to the Content section and explore the sub-menu options such as Pages, Blocks, Widgets, Posts, and Comments. These tools enable you to edit existing pages, add new content, and make adjustments to enhance your store's appearance.
Additionally, within the Content menu tab, you'll find the Configure option, which allows you to modify various store settings such as the header, footer, pagination display, product watermarks, and more, providing you with further flexibility in tailoring your store's visual elements and features.
Step 5: Create New Products
Adding products to your store, Magento development service in India follows a straightforward process.
To add a product, go to Products > Catalog and select "Add Product."
Enter essential details in the Product Details tab.
Add multimedia content in the Images and Videos tab.
Improve discoverability with keywords and metadata in the SEO tab.
For more options, use the Advanced settings tab for pricing, inventory, custom options, related products, design, and auto settings.
Step 6: Adjust other settings
Here are the tasks you need to complete in the Configuration tab:
Set up payment methods.
Add business location and contact form.
Define prices and tax rules.
Create content and set up analytics.
Secure website with SSL certification.
Incorporate MegaMenu panels for better navigation.
Step 7: Test and Launch
Perform a test launch, optimize website speed, fix code vulnerabilities, ensure theme responsiveness, resolve platform-extension conflicts in a staging environment, and then proceed to the live launch.
Conclusion
Powering a Magento store does not require stress, as you can begin with a simple setup and explore more advanced options when necessary. Ultimately, we provide you with the ideal Magento development service in India using this highly adaptable and scalable platform.