How to Cancel Orders in Magento 2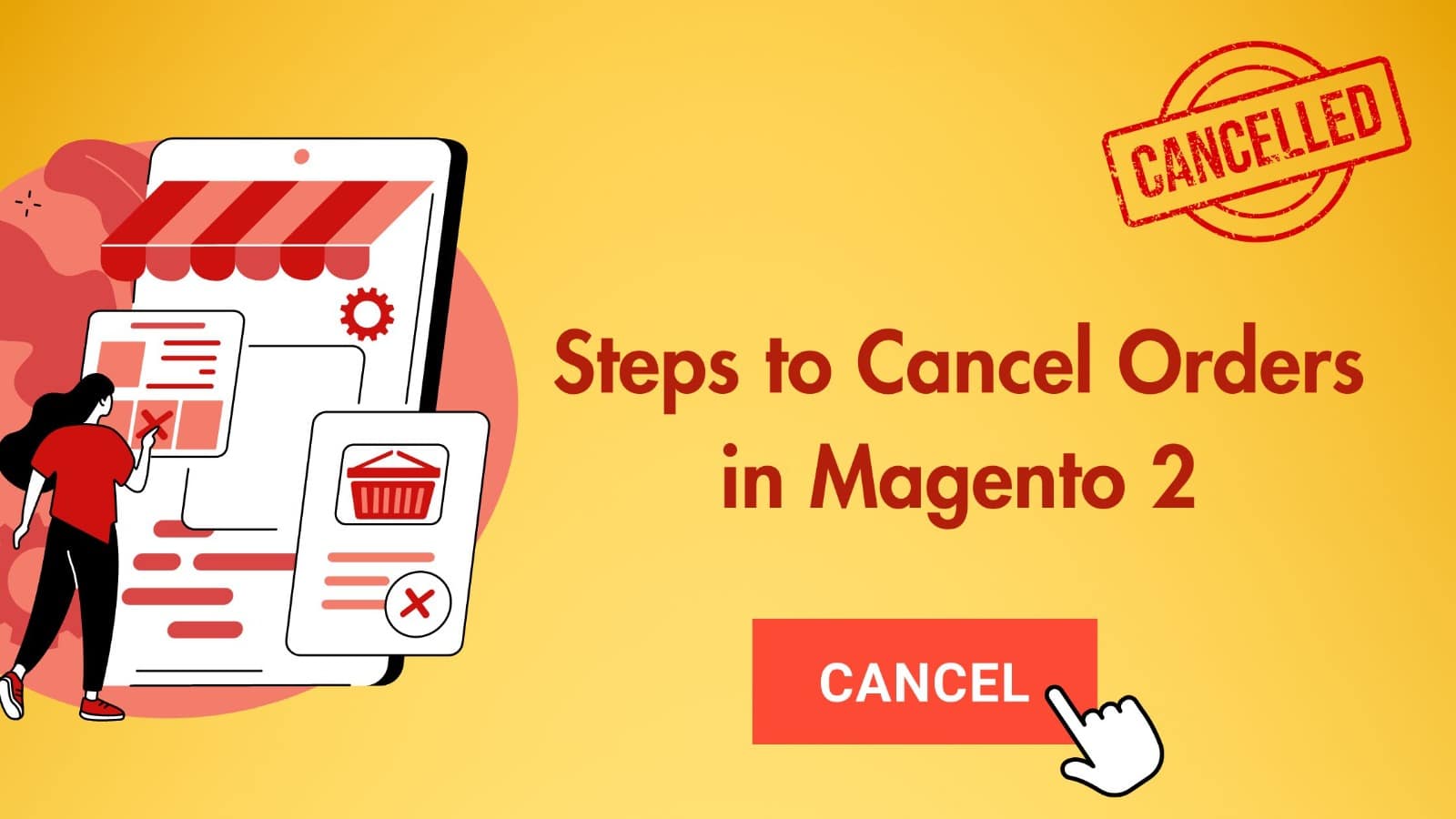 Operating an ecommerce venture centers around customer orders. Managing restocking, shipping, and refunds is essential. Occasionally, you'll need to cancel orders, and in Magento 2, this process can be a bit challenging.
Magento 2 is a robust platform designed for online stores. It's known for streamlining order processing, making it a preferred choice for many business owners. However, choosing the right platform can be a decision-making challenge.
Why Order Cancellations Occur
Order cancellations are a common part of online retail in magento development company in ahmedabad. They can be initiated by both sellers and buyers for various reasons:
Buyer Requests: Buyers may request cancellations to modify orders, add or remove items, or due to extended estimated delivery times.
Impulse Buys: Sometimes, customers change their minds due to impulse buys.
Seller Reasons: Sellers might cancel orders if items are out of stock or pricing errors occur. They can also occur when addressing suspected fraudulent orders.
Handling order cancellations effectively is vital for magento development company in ahmedabad to streamline the sales process. Regardless of whether cancellations originate from the seller or the customer, a comprehensive strategy is needed for efficient handling.
Cancellation processes can be contingent on carrier policies, which can vary and sometimes impose limitations. To ensure magento development company in ahmedabad navigates order cancellations seamlessly, a robust process that considers all relevant factors is essential.
How to Cancel an Order in Magento 2
In Magento 2, you can cancel an order from the admin panel if the order is in the "pending" status, meaning it hasn't been invoiced or shipped yet. However, it's important to note that you can't change the order status beyond this point by default.
Also Read –> How Magento E-commerce Development can benefit your business?
Here's how to cancel an order in Magento 2:
Access the Admin Panel: Log in to your Magento 2 admin panel.
Navigate to Orders: Go to the "Sales" section in the left-hand menu and select "Orders." Here, you'll find a list of orders from your store.
Choose the Order: Using filters or sorting options, locate the specific pending order that needs cancellation.
Cancel the Order: Once you've selected the order, click on the "Cancel" option in the action drop-down menu. Confirm the cancellation. You'll receive a notification confirming the successful cancellation, and the order status will change to "Canceled." You can also cancel orders directly from the order view menu in Magento 2.
Managing Order Details and Closing an Order
In Magento 2, you can manage an order by selecting it, clicking "View" to see details, and changing its status, including canceling. To cancel a shipment, if available, go to "Shipments" and click "Cancel Shipment." For issuing refunds, create credit memos from the "Invoices" section, specifying the amount and marking the order as closed. This applies to shipped and invoiced orders.
Order Cancellation Scenarios
Order cancellations can occur in three scenarios: unpaid and unfulfilled orders, fulfilled but unpaid orders, and paid but unfulfilled orders. Magento 2 only allows cancellation for unpaid and unshipped orders. When an order's shipment is canceled, a credit memo is issued, and a refund is given, the order status changes to "closed." Both "closed" and "canceled" statuses signify completed order cancellations.
Conclusion
Magento 2's admin panel simplifies order cancellations with two statuses: "canceled" for pending orders and a more complex process for paid orders, involving credit memos and shipment cancellations before marking them as "closed." magento development company in ahmedabad offers flexibility and an intuitive interface for efficient order management.