Securing Your Magento Ecommerce Store: 7 Essential Tips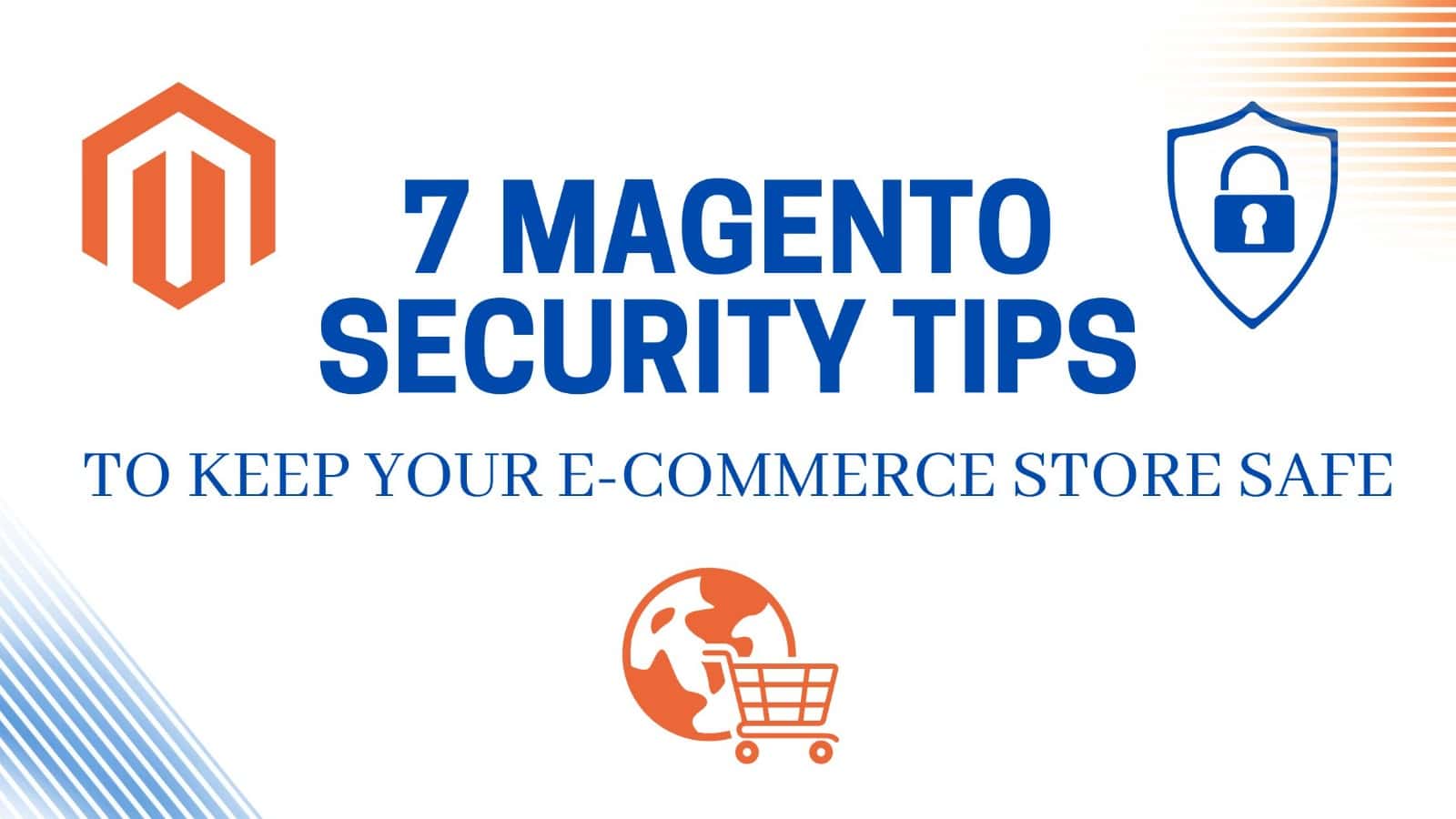 When venturing into the world of eCommerce with Magento, prioritizing the security of your website is paramount. While Magento development company in India offers robust built-in security features, taking additional steps to fortify your site is essential to protect against potential attacks and data breaches.
Despite being a highly influential platform with over 250,000 active sites, Magento is not immune to security risks. Shockingly, a recent report by TechRadar revealed that 87 percent of eCommerce stores running on Magento are vulnerable to cyberattacks.
To ensure maximum safety and security for your website, consider implementing the following critical tips provided by ecommerce website development company in india:
Install an SSL Certificate on Your Store Website:
Obtaining an SSL certificate is crucial for several reasons. It not only improves your website's Google ranking but also instills confidence in customers by encrypting sensitive data like credit card information and login details. An SSL certificate prevents potential attacks and protects against identity theft, safeguarding your reputation and avoiding significant financial losses from data breaches.
Insist on the Latest Version of Magento:
As an open-source software, Magento's accessibility encourages innovation but can also attract hackers. To safeguard your business, stay vigilant and updated with the latest Magento upgrades, minimizing the risk of cyberattacks and ensuring your online store's security.
Use Magento Scan Tool to Scan Your eCommerce Store:
Leverage the Magento free scanning tool to enhance security measures. Save scan sessions, schedule regular security scans, and receive real-time alerts about configuration issues that may compromise your website's security.
Implement Magento reCAPTCHA:
Utilize Magento reCAPTCHA to prevent spam and enhance security against potential attackers. This feature distinguishes between human users and bots during site logins, ensuring authenticity and safety.
Modify Security Settings of Your Admin Panel:
Secure your eCommerce store's back-end area through the Magento admin panel. Modify security settings, such as creating a secret key for site URLs, limiting admin sessions, and configuring the allowed number of login attempts and password reset requests. These measures protect against malicious access and enhance overall security.
Use a Magento Security Extension:
Consider employing the Magento 2 Security extension by Mageplaza, a comprehensive solution for protecting your online store. This extension offers features like a security checklist, Brute Force Attack protection, login logs, away mode, file change detection, IPS blacklist/whitelist, warning email templates, and login reports to ensure the security of your valuable data and prevent hacking attempts.
Take Advantage of a Magento Security Audit Service:
Enlist the help of Magento experts to conduct a security audit of your store. Mageplaza offers a comprehensive security audit service that identifies potential risks and safeguards your website against data leaks. Ecommerce website development company in india services include reviewing roles and privileges, examining website and server logs, conducting PCI compliance audits, and developing a recovery plan with a data backup system.
Conclusion:
Prioritizing your website's security is crucial. To safeguard your site, it is recommended to follow these essential tips provided by Massmage, a reputed Magento development company in India.
Taking these measures and obtaining a valid SSL certificate will help ensure a secure and trustworthy online shopping experience for your customers.